02/02/2012 on Green Island and elsewhere
Updated 4.2.2012 adding picture of Mediterranean Gull.
We wanted to see Hypocolius well and therefore we returned to Green Island. First we saw a pair of Rüppell`s Weavers and they are naturally category D birds in Kuwait. However, we keep on eye their breeding attemps. Next bird was, indeed, Hypocolius stealing a date from Weaver. We found two Swift Terns and soon after that British team discovered Mediterranean Gull which is just sixth record for Kuwait if accepted by KORC. After trying to see Indian Roller at the airport in vain we visited Pivot Fields briefly. Only interesting things over there were two Hen Harriers and Spotted Eagle. Next we tried to find Dunn´s Lark and Black-crowned Finch Lark at their known site. Surprisingly Dunn´s Lark was found practically as a first bird in the area and soon after that we saw about half a dozen Black-crowned Finch Larks.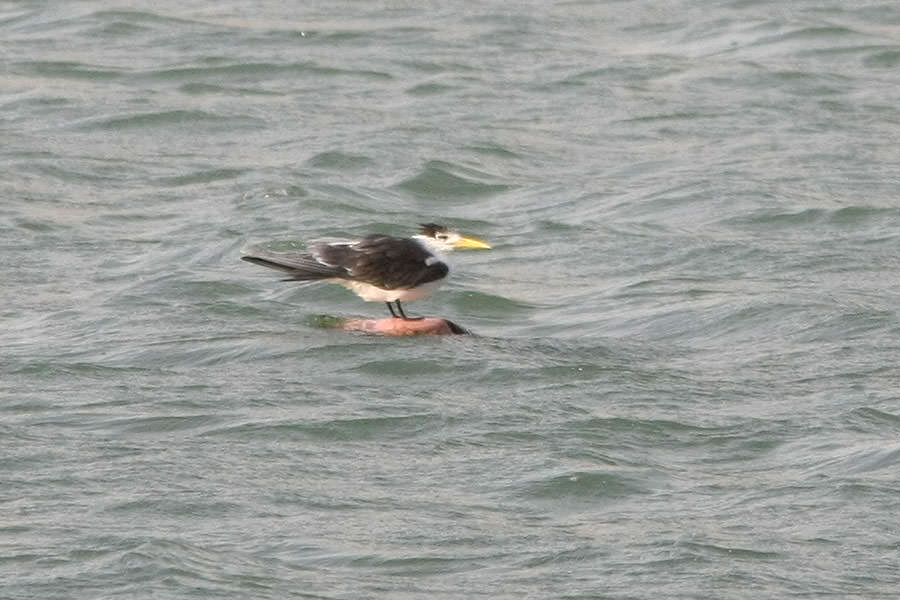 Mediterranean Gull (Larus melanocephalus) Photographed by Robert Swann