16/10/2009 at Abraq Al Habari
Today we had 6 people visiting Al Abraq. Many migrating birds had moved on toward their wintering grounds. But even so there is always something interesting to see. Highlight this morning was Mountain Chiffchaff which Brian picked up. It is so brown bird lacking any hint of greenish or yellowish colour. Birds seen today were: Steppe Buzzard 1, Shikra 1, Marsh Harrier 1, Pallid Harrier 1, Blue-cheeked Bee-eater 4, Crested Lark 5, Barn Swallow 3, Sand Martin 2, Tree Pipit 2, White Wagtail 35, Yellow Wagtail 2, Stonechat 2, Lesser Whitethroat 1, Willow Warbler 2, Chiffchaff 1, Mountain Chiffchaff 1, Spotted Flycatcher 2, Red-breasted Flycatcher 4, Isabelline Shrike 1, Golden Oriole 1, Spanish Sparrow 40, Common Rosefinch 1, Black-headed Bunting 4.
Mountain Chiffchaff (Phylloscopus sindianus)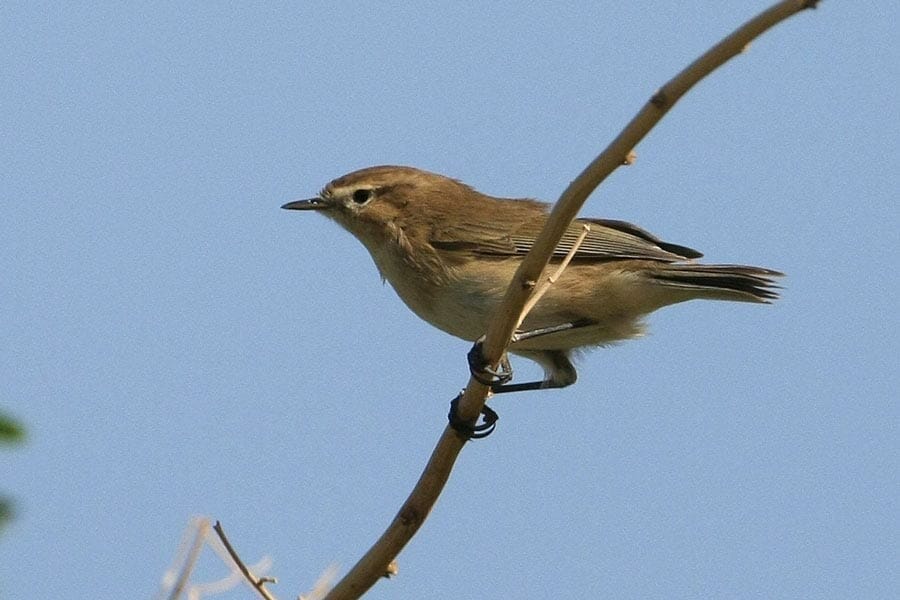 Mountain Chiffchaff
Golden Oriole (Oriolus oriolus)
Blue-cheeked Bee-eater (Merops superciliosus) Photographed on same day at Jahra Pool Reserve.