Trip to Egypt 19.2 – 4.3.2010
This is a brief report about our trip to Egypt especially regarding WP-species. My wife Tiina flew from Finland to Cairo and I flew there from Kuwait via Luxor. First morning we checked wadi El Natrum for Kittlitz's Plover. Eventually we saw 3 birds. Of course, this trip was cultural one as well so in the afternoon we viseted Giza pyramids. One day was spent in Egyptian Museum which is absolutely must for any visitor. Two following mornings were spent in Abassa. This area is essential for many WP-species. In the first morning we managed to see Painted Snipe and Senegal Thicknee. Following morning was blessed with Streaked Weaver, Senegal Thicknee again, two Purpple Swamp-hens ssp. madagascariensis and finally Senegal Coucal which I heard calling. Without noticing its relatively quiet call I rushed toward the call and flushed the bird from the nearest tree. Luckily it landed on the other one so that with a scope we had very a good view.
Next stop was Luxor and Crocodile Island. In the first morning we found quickly several Nile Valley Sunbirds and two more Purpple Swamp-hens but the area where Red Avadavats have been seen was under construction and fenced off. We tried to negotiate with security officer at the rear end of the area in vain. Next day we hired rowing boat to see the area at least from the river – again in vain. Then we spotted a tourist couple walking in the area. Now I negotiated with security officer at the end of bridge. First he refused to allow us in but after explaining that we had seen other people walking there he said be careful. We walked barely 500 meters and there they were 4 birds together!
Aswan being our next stop produced three Egyptian Geese. However, motorboat trip to Kitchener's Island was fantastic since I managed to photograph Senegal Thicknee (11) and one Purple Swamp-hen. (Felucca is cheaper but not so photographer friendly) Later on we visited Elephantine Island where one Acacia tree was flowering next to Nilometer. It atracted many Nile Valley Sunbirds and I had good photographic opportunies. One drawback was that we couldn't visit Three-banded Plover site. It is located between High Dam and the airport which is also airbase. Therefore the permit into the area is more than complicated. I don't know how people have visitid the area. If caught by military is not very desibrable option. At least do not take any camera with you if you choose to sneak in. I do not recommend that.
Abu Simbel was our final destination in Egypt. Do not choose one day trip in the convoy in the morning and returning after two hours. There is no chance for birding and even Temple area is too crowded. Stay at least one night over there. We spent three nights and it paid off. We saw all main species; a pair of African Pied Wagtail, several Pink-backed Pelicans and at least two Yellow-billed Storks. Surprisingly we didn't see any Kittlitz's Plover over there.
Female Painted Snipe (Rostratula benghalensis) Photographed in Abassa on 20. Feb.
Senegal Thicknee (Burhinus senegalensis) Photographed on Kitchener Island, Aswan, on 27 Feb.
Female Streaked Weaver (Ploceus manyar) Photographed in Abassa 21 Feb.
Red Avadavat (Amandava amandava) Photographed on Crocodile Island, Luxor, 25. Feb.
Purpple Swamp-hen ( Porphyrio porphyrio ssp. madagascariensis) Kitchener Island, Aswan, 27. Feb.
Nile Valley Sunbird (Anthreptes metallicus) Elephantine Island, Aswan, 28. Feb.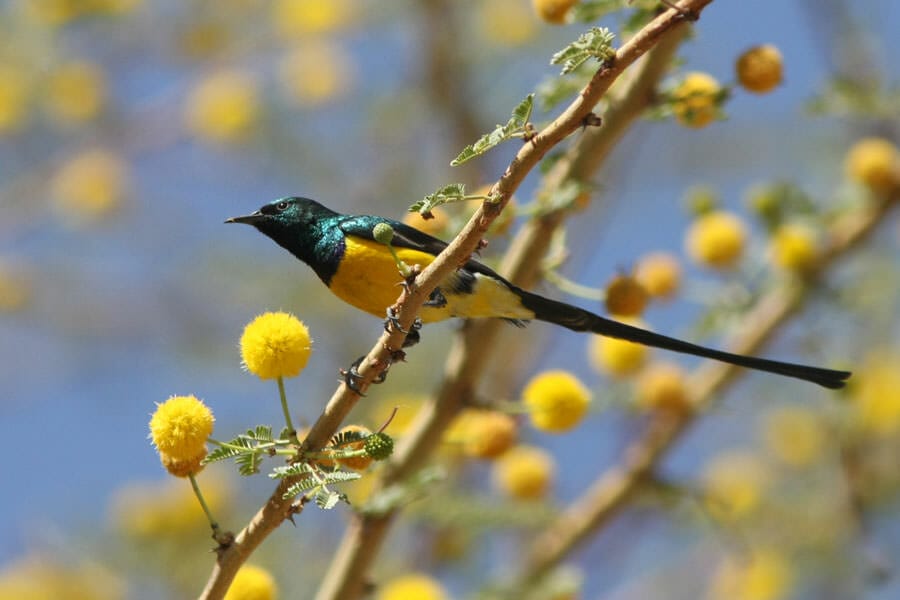 Yellow-billed Stork (Mycteria ibis) Abu Simbel 2. March.