09/04/2010 Ashy Drongo is still in Jahra Farms
Original founder of Ashy Drongo, Hans Rudhe, relocated the bird this afternoon in the same place where it was first seen. I came with British/Belgian group over as soon as possible. The bird was quickly relocated on the wire. Everyone saw it well.
Ashy Drongo (Dicrurus leucophaeus)
Ashy Drongo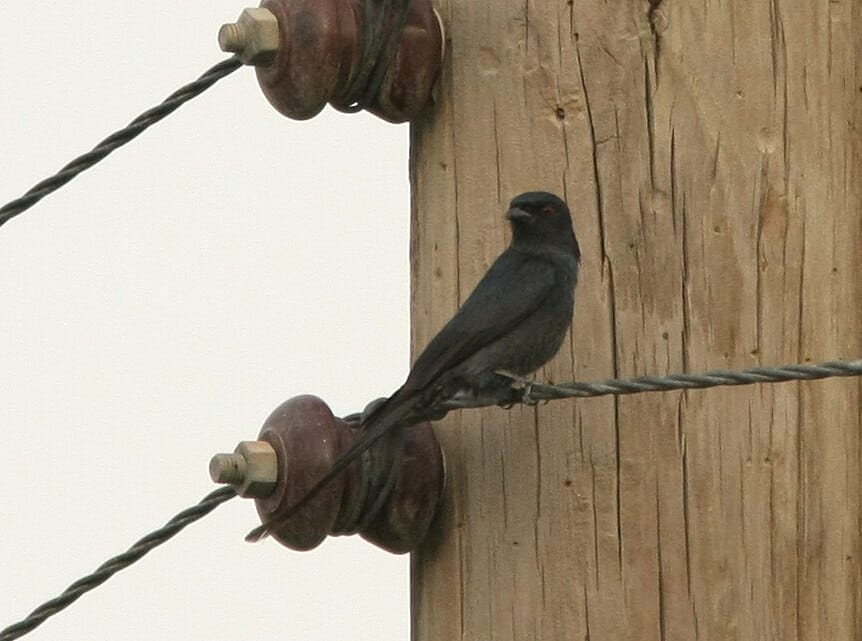 Other good sightnings today were: Common Babblers with 3 young birds in Abdaly Farms. There was also 1 Red-wattled Lappwing alarming strongly and thus indicating breeding. At El Kout shopping mall in Fahaheel we had one Socotra Cormorant and 3 White-cheeked Terns.
Common Babbler (Turdoides caudatus) followed by two chicks.
Young Common Babbler
Red-wattled Lappwing (Vanellus indicus)