09/05/2008 at Abraq Al Habari
Several of us (Brian, Rick, Pekka (non-stop from Cyprus to Al-Abraq!), Ina and myself) enjoyed a trip to Al-Abraq, which was full of migrants. Thankfully, there was only little shooting, but the hunters were using bee-eaters and martins as target practice. Shrikes were having a field day catching exhausted migrants, and one impaled bird turned out to be a White-throated Robin.
Bird highlights included a River Warbler (seen by Brian, Rick and Pekka), Syke's Warbler (found by Brian), a Shikra (probable subadult male), ca. 5 Crag Martins and 3 Corncrakes.
Shikra. Photo by Pekka Fagel. The bird has yellow eyes, and Pekka thinks it is probably a subadult male.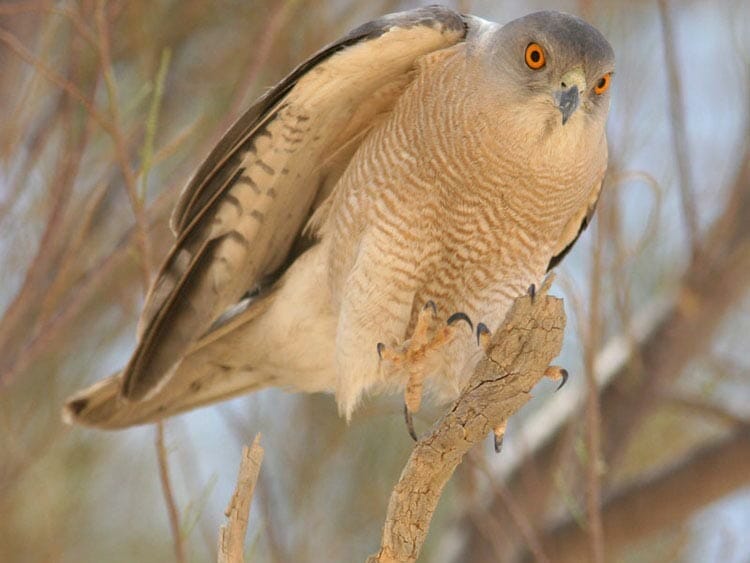 Marsh Warbler – discovered by Brian, it flew over to me and conveniently hopped around in the tree directly above my head.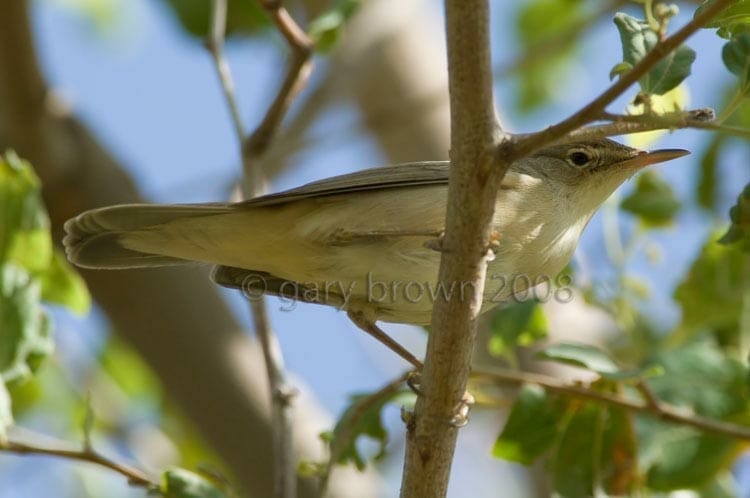 Corncrake posing.
Corncrake running, photograph by Pekka