17/1/2008 at Green Island, SAANR and Abraq Al Habari
Today the visiting groups went to Green Island and saw 24 Grey Hypocolius, then left to SAANR where they saw Macqueen's Bustard 1, Red-tailed Wheatear 5, Desert Warbler 7, Mourning Wheatear 30, Finsch's Wheatear 4, Trumpeter Finch 10, Bonelli's Eagle 1.
Rashed went to Al-Abraq and photographed the following.
A Dunn's Lark.
A Bar-tailed Lark.
A female Desert Wheatear.
A Temminck's Lark.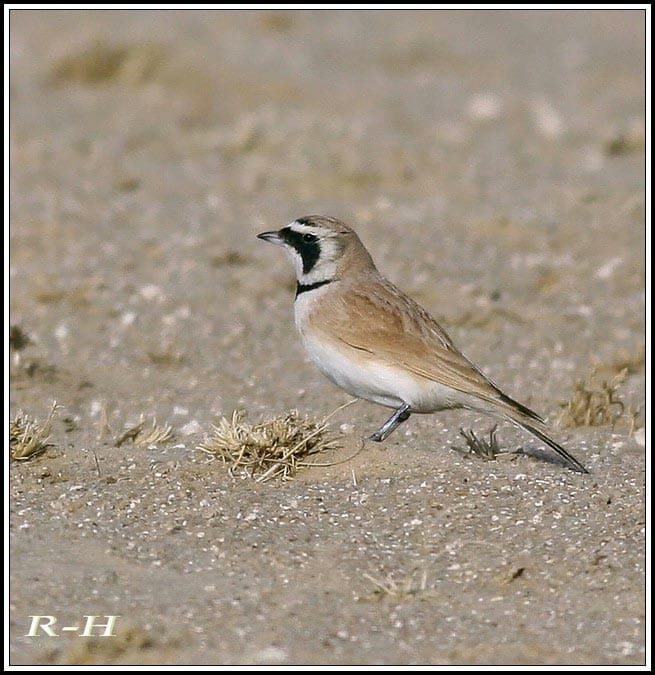 A skylark.