2/02/2008 at Green Island and Kabd Reserve
Yesterday Brian Foster took the two visiting birders from Britain to SAANR, they managed to see the Red-tailed Wheatear Oenanthe chrysopygia, and the Dunn's Larks, then they went to Abdali Farms and saw 9 Common Babblers.
Today guided by Brian Foster and Pekka Fågel they went to Green Island and saw the Red-vented Bulbuls together with the Grey Hypocolius, then Dr. Gary Brown took them to Kabd where they saw another 12 Dunn's Larks and a magnificant number of 70+ Black-crowned Sparrow Larks in the dunes at a close range. They also saw the Long-tailed Shrike at Sulaibikhat Reserve and the Bank Myna at Kuwait Towers.
Dr. Gary Brown managed to take a photograph of one of the Dunn's Larks.
At the Pivot Fields Dr. Gary had photographed a Cattle Egret and a Greater Spotted Eagle on 21/01/2008.
Here is the photograph of the Greater Spotted Eagle.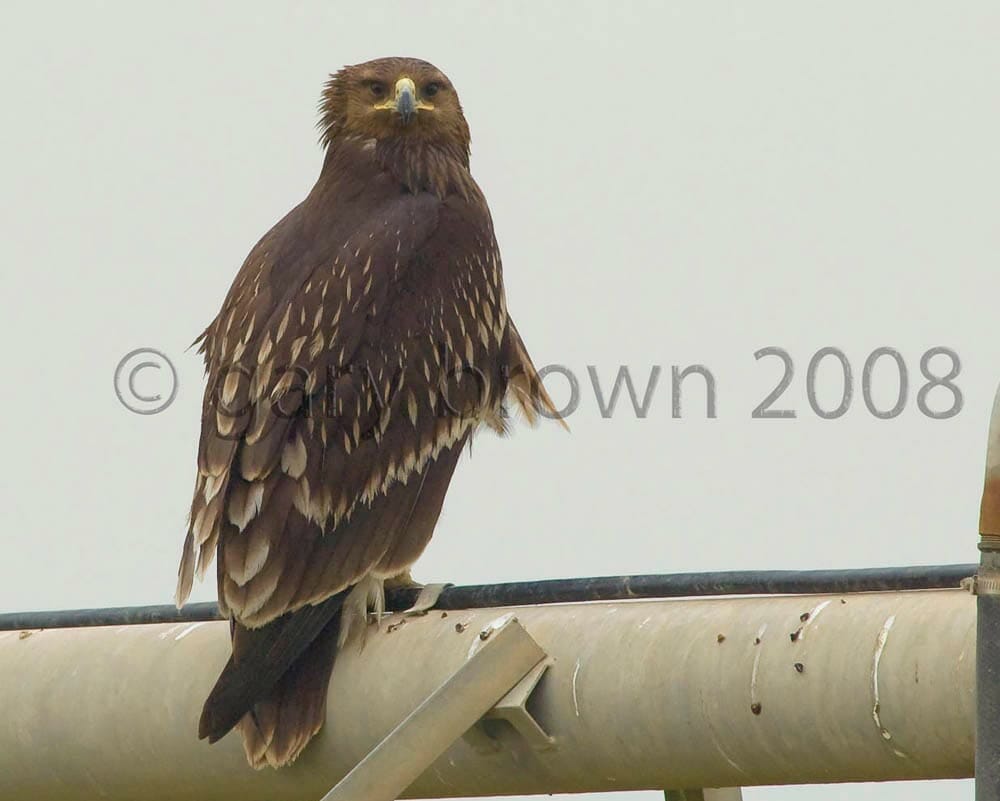 The Cattle Egret