26/04/2008 at the Pivot Fields and Kabd
Both areas were fairly quiet on Saturday. Highlights observed at the Pivot Fields included 5 White Storks, 6 Glossy Ibises, ca. 30 Lesser Kestrels, over 30 Whinchats and a mixed flock of ca 250 Collared and Black-winged Pratincoles. The visiting French birders also recorded a male Black-headed Bunting and possibly 3 females.
At Kabd, at least 4 Upcher's Warblers were recorded, up to 20 Black-crowned Sparrow-larks were in the vicinity of the pool, as were ca. 15 Pale Rockfinches. The French birders also managed to spot one Dunn's Lark, which seems to be faring poorly this year, possibly due to the exceptionally dry winter.
Black-winged Pratincole at the Pivot Fields
Black-crowned Sparrow-lark at Kabd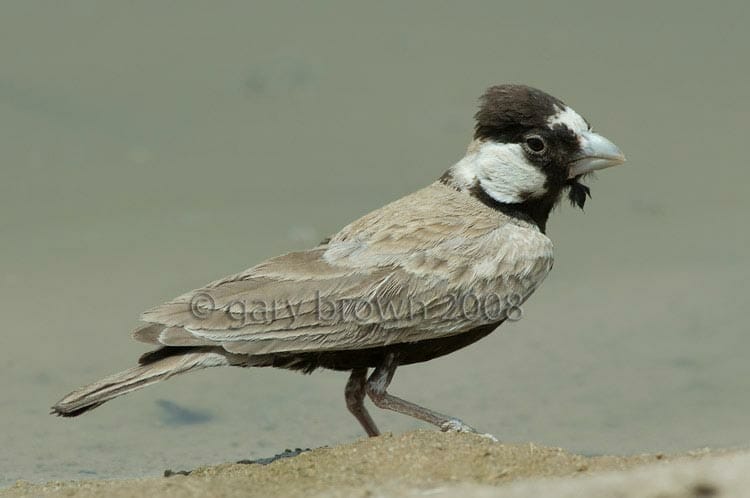 Rufous-tailed Bush Robin at Kabd