27/12/2010 at Pivot Fields and Jahra Farms
I went this afternoon deliberately to see if the Ashy Drongos are still there "for the upcoming visitors" after 10 minutes search there was one at the top of Ziziphus spina christi trees.
In the morning I was birding at Pivot Fields, I found the Pygmy Cormorant still at the pool, and an Indian Roller.
Pivot Fields:
Pallid Harrier 1, Indian Roller 1, Long-legged Buzzard 2, Greater Spotted Eagle 2, Northern Lapwing 20, Pygmy Cormorant 1, Water Pipit 100, White Wagtail 10, Eastern Imperial Eagle 1, Common Kestrel 6, Namaqua Dove 1,Eurasian Skylark 70, Collared Dove 100, Caspian Stonechat 2, Daurian Shrike 3.
At Jahra Farms: Ashy Drongo 1, Song Thrush 10, White-breasted Kingfisher.
Indian Roller Coracias benghalensis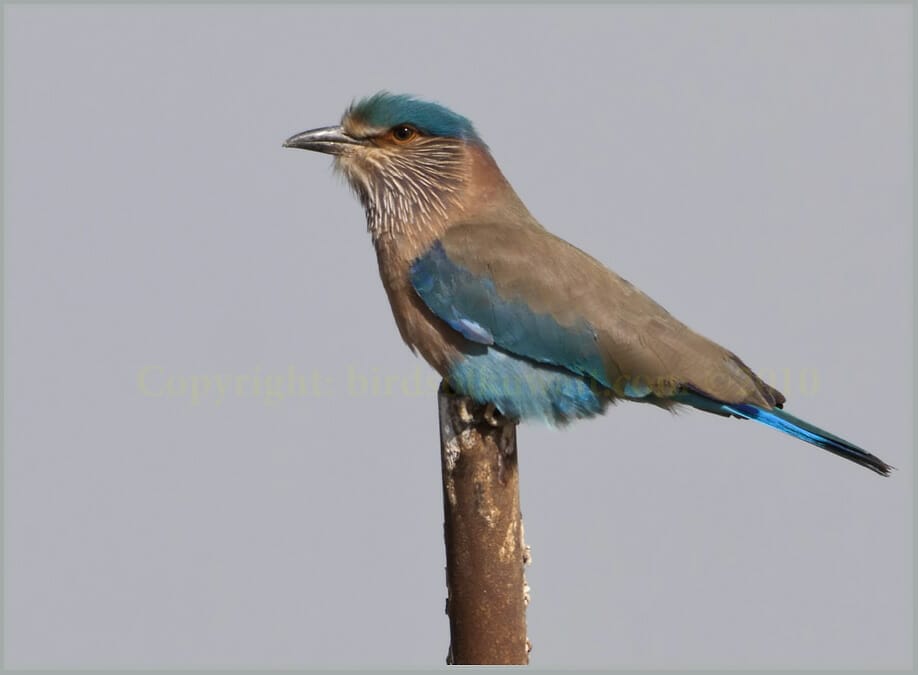 Pygmy Cormorant Phalacrocorax pygmeus
Eastern Imperial Eagle Aquila heliaca a subadult.
Eastern Imperial Eagle Aquila heliaca
Northern Lapwing Vanellus vanellus