A trip to North Eastern Turkey in July 2011
My family and I decided to spend a two week holiday at Uzungöl resort, Turkey. We arrived late in the evening on 29th June.
Uzungöl is a lake at altitude of 1120m above sea level, the coordinates of which are 40 37′ 16.3173″ N, 40 17′ 20.2924″ E, to reach there we had to take a domestic flight from Istanbul to Trabzon we then rented a car from Trabzon airport and drove 75 minutes to reach Uzungöl Resort.
Uzungöl Lake Resort
The most common bird at the lake was White Wagtail, no House Sparrows seen at the lake they were only seen at a car park at coastal area of Black Sea. Birds seen around the lake include Eurasian Jay, Great Tit, Common Chaffinch, Eurasian Blackbird, Common Redstart, Yellow-legged Gull, Common Rosefinch, White-throated Dipper.
Eurasian Jay Garrulus glandarius ssp. atricapillus. This is a very common and noisy at the lake and was seen even at higher elevations at C. 1800m.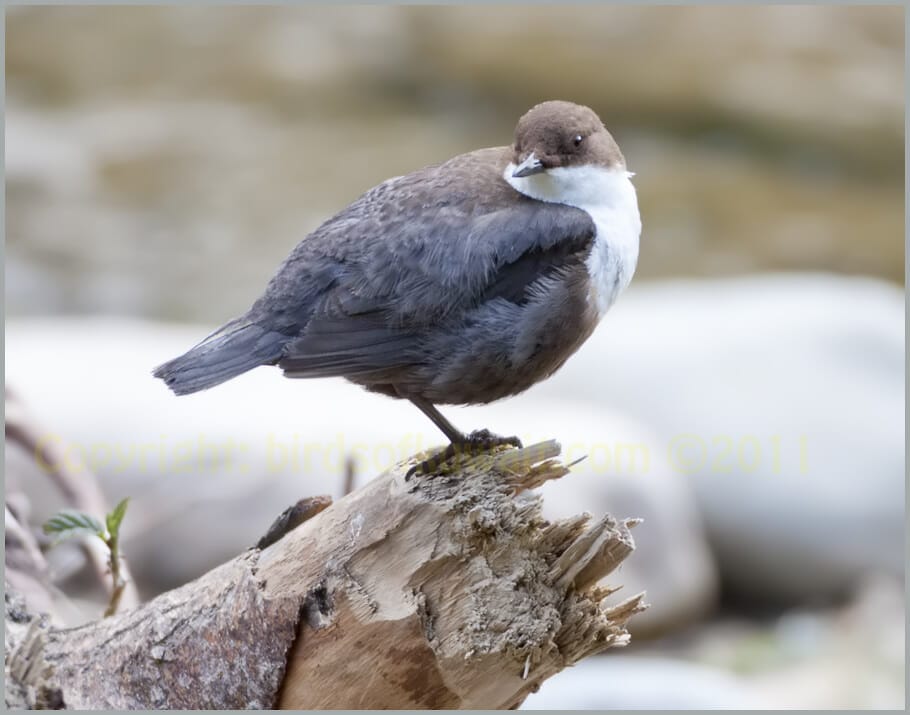 On 01/07/2011 I decided to drive south to a higher elevation in search of White-winged Snowfinch, the first to encounter was the Horned Lark at Yaylaönu at 2500m above sea level above tree line at the habitat as shown below at coordinates: 40 33′ 43.8552″ N, 40 18′ 6.13552″ E where snow is still has not all melted down. I then reached and Sekersu.
Birds seen at this site included; Horned Lark, Calandra Lark, Northern Wheatear, Water Pipit, White Wagtail, Lesser Spotted Eagle, Common Rosefinch, Common Linnet, and Crested Lark.
Horned Lark Eremophila alpestris ssp. penicillata. This ssp. has black chest connected with the black on cheeks.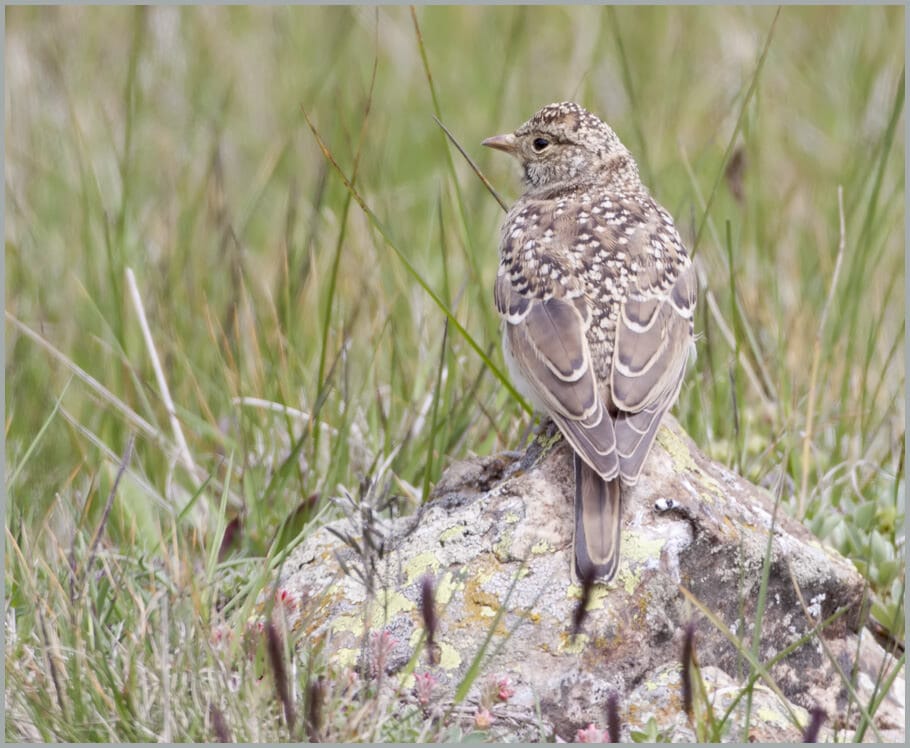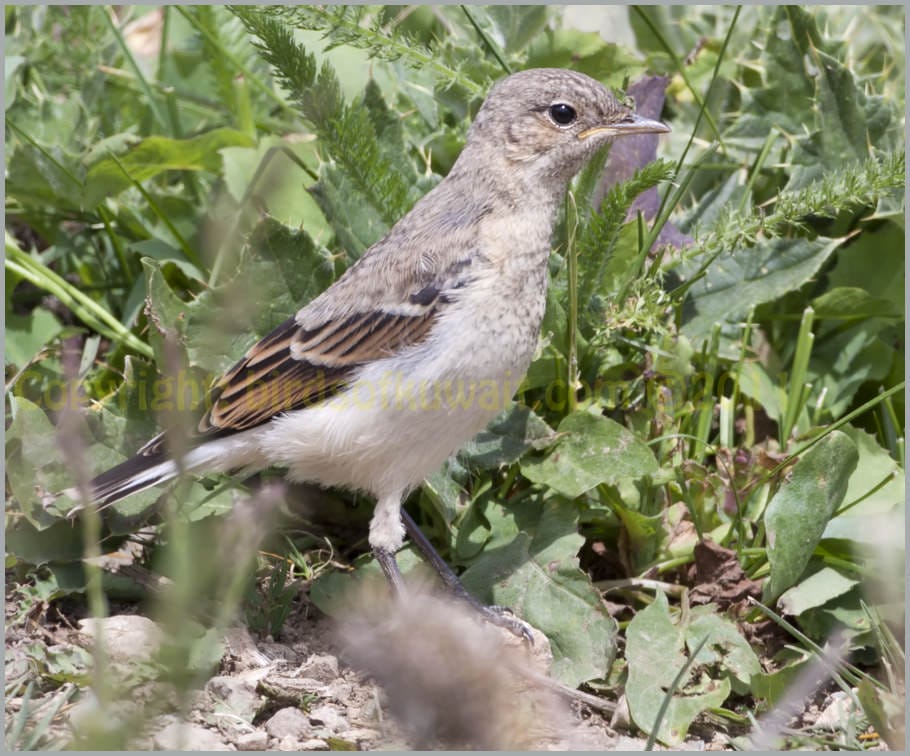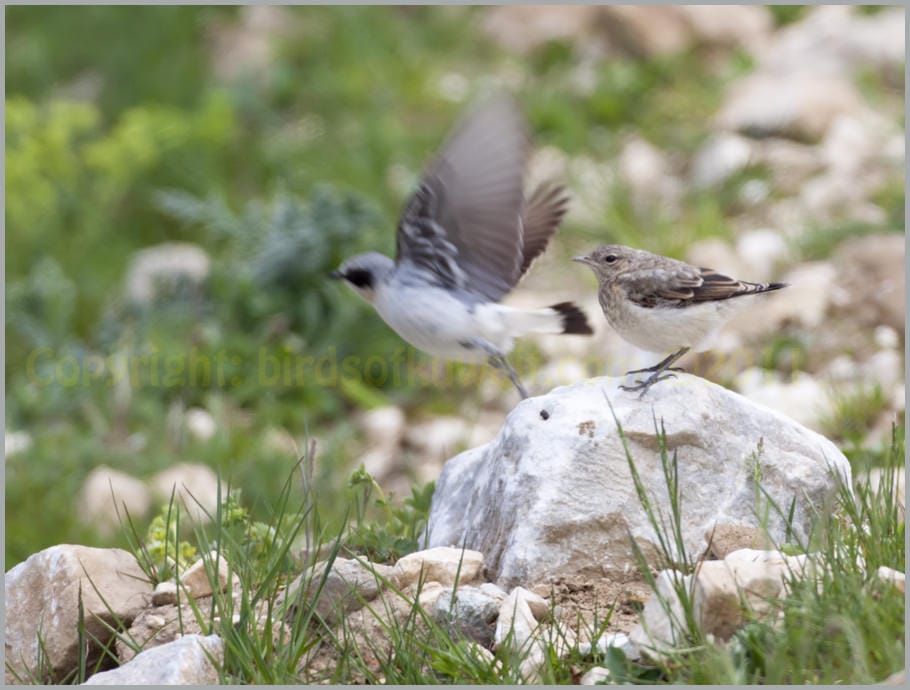 Caykara at 300m, 18km north of Uzungöl held Barn Swallow, Crag Martin, House Martin, Grey Wagtail, Spotted Flycatcher, Northen Raven, Long-legged Buzzard and White Wagtail.
Barn Swallows and House Martins were breeding in a busy market, below a nest of a House Martin. Notice the nest reaches the ceiling.
Another House Martin's nest, but this one is under a bridge:
Nests of Barn Swallows also in a busy market but not touching the ceiling. This nest had 3-4 chicks. Photographed by a compact camera.
On 6th July I decided to go to Ispir through Sivrikaya hoping that higher altitude would produce something interesting. I drove first to the coast along the river there were some Yellow-legged Gulls, the coastal region was full of these gull where they roost on lamp posts and buildings, at the beach car park I saw the first and only House Sparrow for the trip and a number Hooded Crows.
I then reached an altitude 2690m at 40 37′ 31.5118″ N, 40 46′ 54.2876″ E where I saw the Three White-winged Snowfinches, Eurasian Crimson-winged Finch, Twite, Black Redstart, Common Rosefinch, Alpine Accentor, and Rufous-tailed Rock Thrush.
The habitat of White-winged Snowfinch, Alpine Accentor, Twite at 40 37′ 48.1059″ N, 40 44′ 28.5473″ E at 2413m elevation above sea level measured along the asphalt road. It was here when I first saw the White-winged Snowfinch and Alpine Accentor. Below in the valley I saw a Common Rosefinch, Rufous-tailed Rock Thrush, Twite, and White-winged Snowfinch.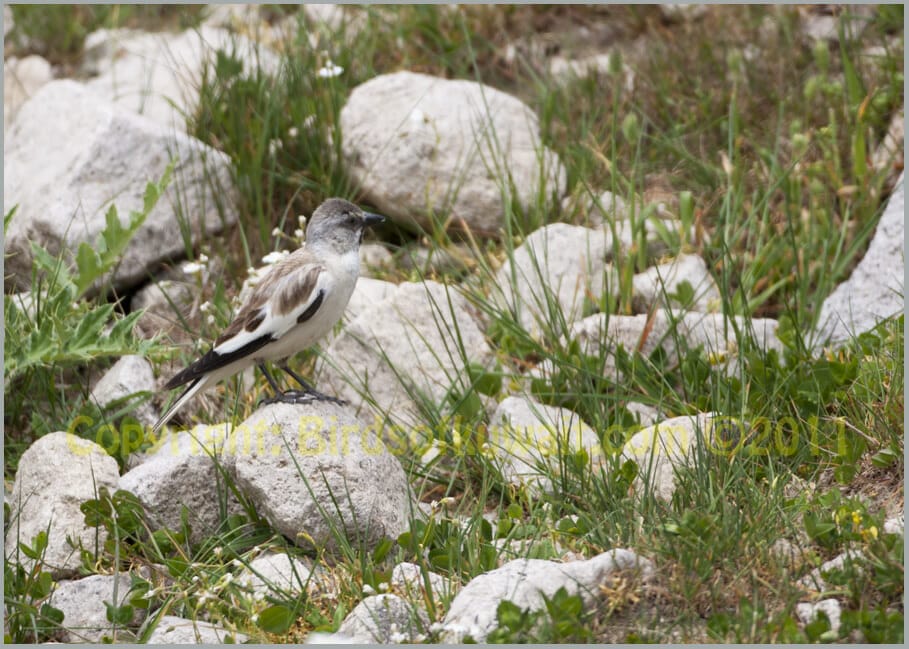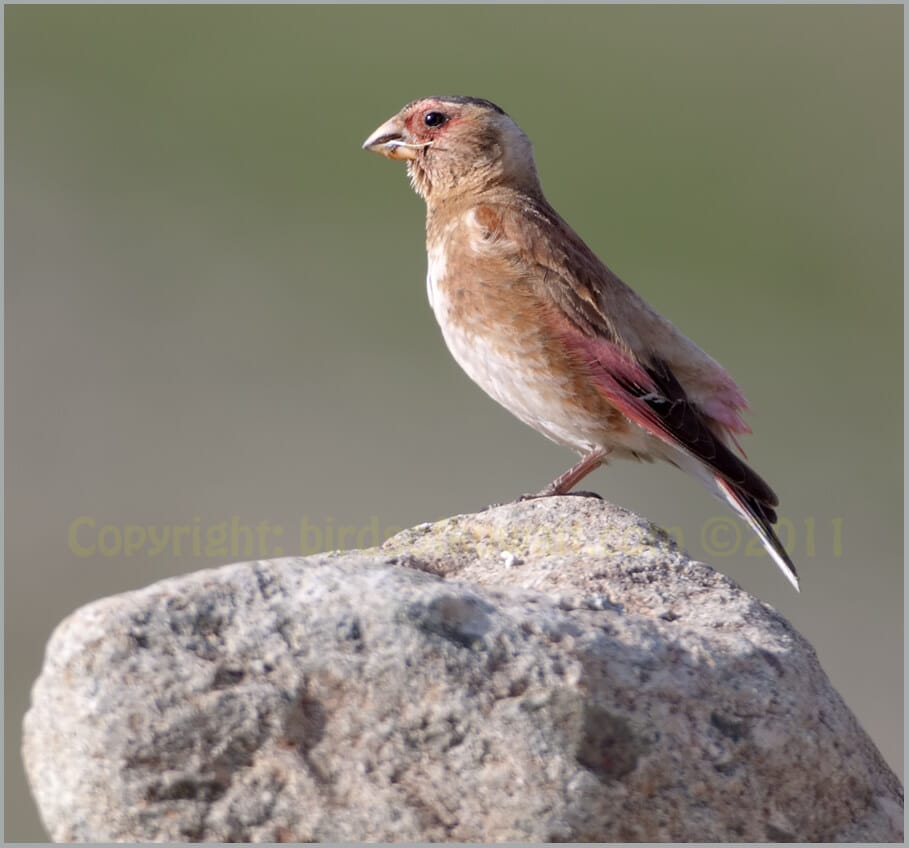 On 9th July 2011 I drove  towards through Sivrikaya until Kuzgun lake just 35Km north-west Erzurum. After descending from the higher elevation towards 1400m willow trees began to appear along the river and when I reached higher elevation at 1950m at 40 19′ 32.1224″ N, 40 51′ 0.987804″ E I heard the first singing Mountain Chiffchaff. Below is the habitat of the Mountain Chiffchaff.
At this site I saw my first Blue Tit, also saw Common Rosefinch, Common Starling colony of 30 birds, Marsh Warbler, juvenile Common Whitethroat.
On my way towards Kuzgun lake I saw an Eastern Black-eared Wheatear at 40 26′ 6.702″N, 40,48′ 39.132″E together with four Egyptian Vultures.
I then drove towards Kuzgun Lake where I saw a colony of Western Jackdaw and Eurasian Magpie.
Then at these coordinates 40 21′ 48.3501″N, 40 48′ 0.706644″E I saw a group of Whinchats with juveniles at the following habitat.