15/11/2007 at Tulha and JEO
15/11/2007 at Tulha
1 Blackbird (adult female) thanks to Mish'al Al-Jraiwi who first saw and photographed the bird on 12/11/2007 and then informed me of his sighting, 3 Song Thrushes, 1 Sparrowhawk, 2 Skylarks.
15/11/2007 at JEO
1 Calandra Lark found and photographed by Rashed Al-Hajji. This is the second record for Kuwait since the first record on 6/11/1998 by J. Gaskell.
1 Chaffinch (the same bird was still there on the Bermuda grass), 30+ Water Pipits, 10+ White Wagtails, 2 Yellow Wagtails, 1 Marsh Sandpiper, 1 Starling, 1 Southern Grey Shrike.
The following photographs by A. Al-Sirhan.
The female Blackbird.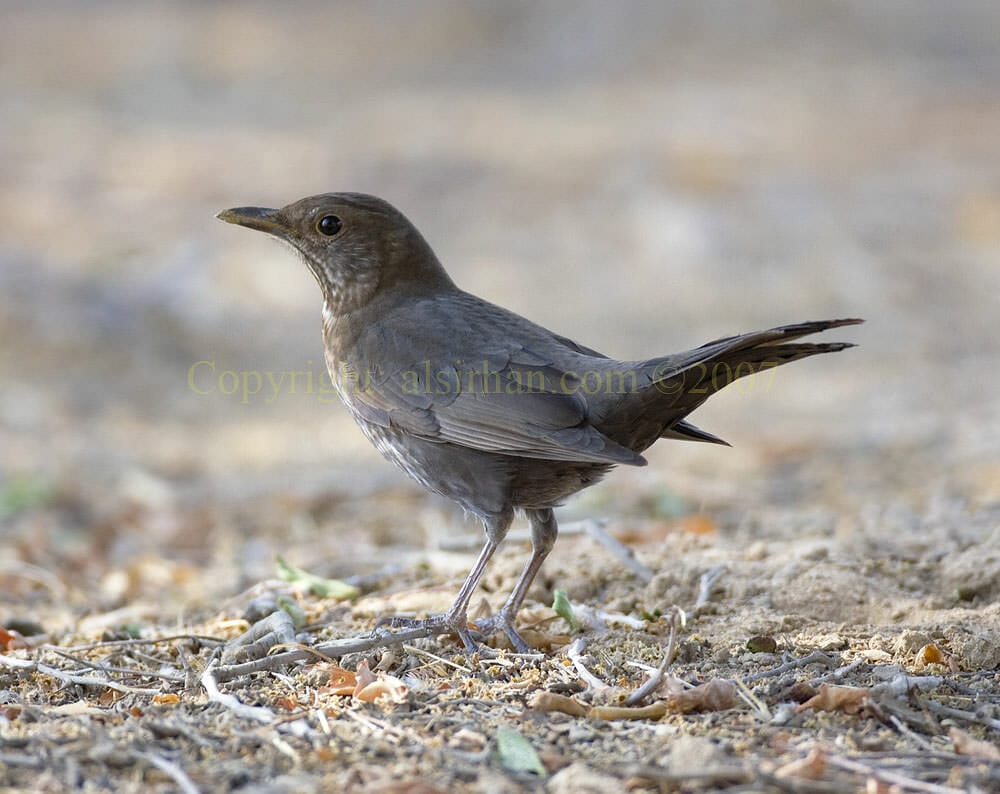 One of the three Song Thrushes all were on ground at the same time.
A Starling in winter plumage.
A Marsh Sandpiper 1st winter