17/09/2010 at Abraq Al Habari
I visited Al Abraq with Brian this morning. Inspite of heavy shooting we managed to see some interesting birds inluding: Yellow-throated Sparrow 2, Black -headed Bunting 2, Common Rose Finch 2, 1st. Red-breasted Flycatcher for this autumn, Spotted Flycatcher 5, Black-eared Wheatear 10, Pied Wheatear 4, Desert Wheatear 2, Northern Wheatear 2, European Roller 1, Hoopoe 4, Little Egret 1, Montagu's Harrier 1, Sparrowhawk 2 and of course 1 Shikra too.
Yellow-throated Sparrow (Gymnoris xanthocollis)
Juvenile Shikra (Accipiter badius) Note in these two pictures 5 visible narrow bands on undertail, pale iris and gular stripe. Key for correct ID starts from noting mentioned 5 visible narrow bands on undertail. (I do not mean absolute number of bands ) Then one needs to see pale iris or/and figure out streaking on breast and finally judge how pointed wings are. This is, of course, to eliminate Levant Sparrowhawk. Wing formula is one feature too but I would say useless in the field.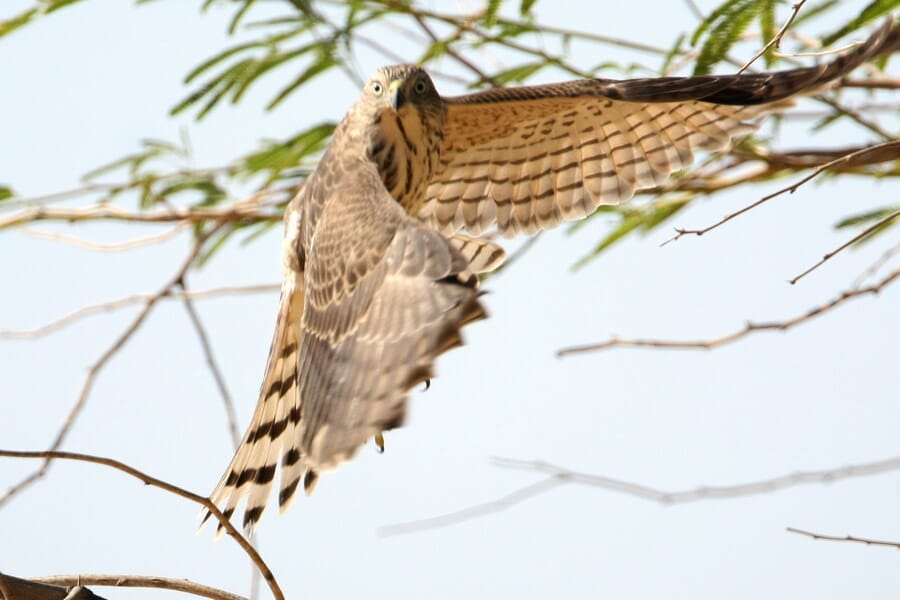 Same juvenile Shikra